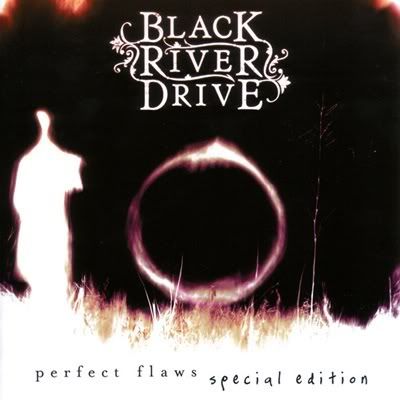 Black River Drive - Perfect Flaws (Special Edition) (2011)
EAC Rip | Flac(tracks) - cue - log | 419 MB | 1 CD | No Scans
Genre: Rock
Combining razor sharp rock riffs with moments of calm clarity, Black River Drive is the sound of New Zealand rock in 2011. Drawing influence from across the spectrum of rock music icons (Smashing Pumpkins, Pearl Jam, U2, The Killers, AC/DC, Metallica, Kings of Leon) Black River Drive have quickly claimed a place as one of New Zealand's truly great rock bands.
Black River Drive's debut album 'Perfect Flaws (Special Edition)' was released on May 3, 2011, delivering in spades the band's potent mix of crunching, relentless guitars and raw, emotive melody. The album was recorded at both York Street & Roundhead and produced by Greg Haver & Chris Van De Geer.
Their massive rock anthem "Bullet for Your Gun" held the #1 spot in the rock charts for 5 consecutive weeks in February this year, and in November, the band also reached #1 with the single "Call the Doctor". "Down by the River" (not a Neil Young cover) has also gotten tons of airpaly as an album track with its ringing guitars, soaring melody and driving chorus. "15 Minutes" has been another highly successful track, full of the crushing riffs, anthemic rock choruses and brooding vocals fans have come to expect from the band. The album is consists of songs you could swear you've heard before, even though you know fully well you haven't. It's this kind of instant familiarity that makes them so appealing and the top contender as the next band from New Zealand to break out big worldwide.
In the final days of recording 'Perfect Flaws', the band had a spare half day in the studio and decided to jam on some of the songs in a more relaxed acoustic setting. The band were surprised to find the songs came out sounding great, in spite of the lack of preparation and rehearsal. Initially gifting some tracks to Facebook fans as MP3's, Black River Drive decided to release all five songs in full CD quality as a limited release special edition of 'Perfect Flaws'.
Track List:
'Black Disc'
01. Call the Doctor
02. Bullet for Your Gun
03. Down by the River
04. 15 Minutes
05. Everywhere
06. Here Beside You
07. Start Again
08. Lipstick
09. Pass You By
10. Is There a Light
'White Disc' (Acoustic Versions)
01. Everywhere
02. Here Beside You
03. Down by the River
04. Bullet for Your Gun
05. 15 Minutes
Download links:

Download(FileSonic):
http://www.filesonic.com/file/2008667594/cko_BlackRiverDrive.part1.rar
http://www.filesonic.com/file/2008658334/cko_BlackRiverDrive.part2.rar

Download(Wupload):
http://www.wupload.com/file/177906982/cko_BlackRiverDrive.part1.rar
http://www.wupload.com/file/177885649/cko_BlackRiverDrive.part2.rar

Download(UploadStation):
http://www.uploadstation.com/file/PBk4tFs/cko_BlackRiverDrive.part1.rar
http://www.uploadstation.com/file/Pm9zUBH/cko_BlackRiverDrive.part2.rar

Download(FileServe):
http://www.fileserve.com/file/PZxwUNU/cko_BlackRiverDrive.part1.rar
http://www.fileserve.com/file/EpM7mzQ/cko_BlackRiverDrive.part2.rar