Splash PRO v1.7.0-iND | 35.52 MB
Splash PRO lets you enjoy your videos like never before - smooth motion, crisp details and vivid colors. Enjoy the best video quality and unique user experience. Play all your High Definition AVCHD , MPEG-2, AVC/H.264 and VC-1 movies and camcorder clips, incredibly fast, smooth and without problems. You dont need any additional codecs. Download, install, watch.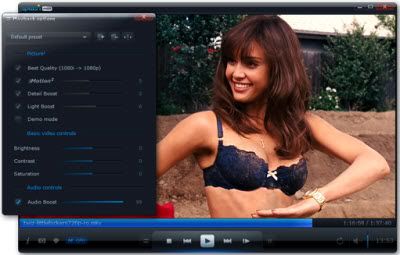 It takes about one second to start application and High Definition video playback! Splash is compact, stylish, user friendly and incredibly fast! Discover Smart Seek, advanced seek mode designed to find specific movie scenes without interrupting video playback. Splash provides the best user experience for video files playback. Designed to enjoy multimedia the proper way.
Download Links

Filesonic
http://www.filesonic.com/file/533383621/Splash.PRO.v1.7.0-iND.rar


Fileserve
http://www.fileserve.com/file/3BM7VJK/Splash.PRO.v1.7.0-iND.rar


Uploadstation
http://www.uploadstation.com/file/pE3gyBy/Splash.PRO.v1.7.0-iND.rar


Usershare
http://www.usershare.net/knb0lek04mnj/Splash.PRO.v1.7.0-iND.rar