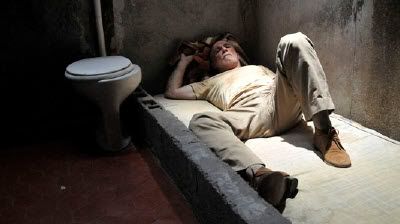 National Geographic - Nazi Hunters The Butcher of Lyon 720p HDTV x264-DMZ
Matroska | 1.093 GiB | 1280x720 | AVC @ 3 085 Kbps | English | AC3 @ 384 Kbps - 6 channels | 45mn 3s
Genre: Documentary
Klaus Barbie tortured and executed thousands of French citizens before escaping to Bolivia after World War II. Now, NGC tells the story of a couple who risk their lives in a lifelong struggle to bring the notorious Butcher of Lyon to justice, even as he aids the U.S. with anticommunist intelligence and practices his profession of inflicting death and pain for the Bolivian government. Do this husband and wife succeed in bringing a sadistic killer to justice, or is Barbie truly untouchable?
Screenshot:
Download Links
Filesonic
http://www.filesonic.com/file/399754004/National.Geographic.-.Nazi.Hunters.The.Butcher.of.Lyon.720p.HDTV.x264-DMZ.part1.rar
http://www.filesonic.com/file/399757104/National.Geographic.-.Nazi.Hunters.The.Butcher.of.Lyon.720p.HDTV.x264-DMZ.part2.rar
http://www.filesonic.com/file/399770864/National.Geographic.-.Nazi.Hunters.The.Butcher.of.Lyon.720p.HDTV.x264-DMZ.part3.rar
http://www.filesonic.com/file/399771484/National.Geographic.-.Nazi.Hunters.The.Butcher.of.Lyon.720p.HDTV.x264-DMZ.part4.rar
http://www.filesonic.com/file/399771274/National.Geographic.-.Nazi.Hunters.The.Butcher.of.Lyon.720p.HDTV.x264-DMZ.part5.rar
http://www.filesonic.com/file/399715764/National.Geographic.-.Nazi.Hunters.The.Butcher.of.Lyon.720p.HDTV.x264-DMZ.part6.rar

Fileserve
http://www.fileserve.com/file/T7j9Huf/National.Geographic.-.Nazi.Hunters.The.Butcher.of.Lyon.720p.HDTV.x264-DMZ.part1.rar
http://www.fileserve.com/file/8SZKc9X/National.Geographic.-.Nazi.Hunters.The.Butcher.of.Lyon.720p.HDTV.x264-DMZ.part2.rar
http://www.fileserve.com/file/geE8HAG/National.Geographic.-.Nazi.Hunters.The.Butcher.of.Lyon.720p.HDTV.x264-DMZ.part3.rar
http://www.fileserve.com/file/p9z7C6s/National.Geographic.-.Nazi.Hunters.The.Butcher.of.Lyon.720p.HDTV.x264-DMZ.part4.rar
http://www.fileserve.com/file/pyHWyQe/National.Geographic.-.Nazi.Hunters.The.Butcher.of.Lyon.720p.HDTV.x264-DMZ.part5.rar
http://www.fileserve.com/file/NcJaTMH/National.Geographic.-.Nazi.Hunters.The.Butcher.of.Lyon.720p.HDTV.x264-DMZ.part6.rar