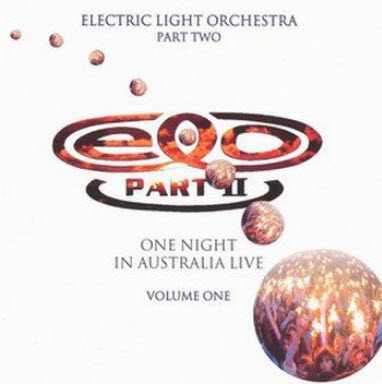 Electric Light Orchestra Part II - One Night In Australia Live (1997)
Release: 1997 | Label: CMC Records | Quality: MP3 CBR 320kbps | Size: 254 MB
Genre: Rock
ELO Part II were an offshoot band formed by Electric Light Orchestra drummer Bev Bevan. The band also included former ELO bassist Kelly Groucutt, conductor Louis Clark and violinist Mik Kaminski for most of its career. After Bevan left the band in 2000 he sold back the rights of the Electric Light Orchestra name to Jeff Lynne and the band continued on as The Orchestra. This album contains a lot of ELO s greatest hits performed live.
Tracklist:
CD 1:
01. Standing In The Rain
02. Evil Woman
03. Don t Wanna
04. Showdown
05. Can t Get It Out Of My Head
06. Whiskey Girl
07. Livin Thing
08. One More Tomorrow
09. Mr Blue Sky
10. Telephone Line
11. Ain t Necessarily So
12. The Fox
CD 2:
01. Strange Magic
02. Sweet Talking Woman
03. Confusion
04. Do Ya
05. Rockaria
06. Roll Over Beethoven
07. All Fall Down
08. Witness
09. 1000 Eyes
10. Turn To Stone
11. Rock & Roll is King
12. The Last Train to London
13. Don t Bring Me Down
Download Links

Filesonic
http://www.filesonic.com/file/316798134/ELOPII_ONIAL97.part1.rar
http://www.filesonic.com/file/316803234/ELOPII_ONIAL97.part2.rar
http://www.filesonic.com/file/316802724/ELOPII_ONIAL97.part3.rar