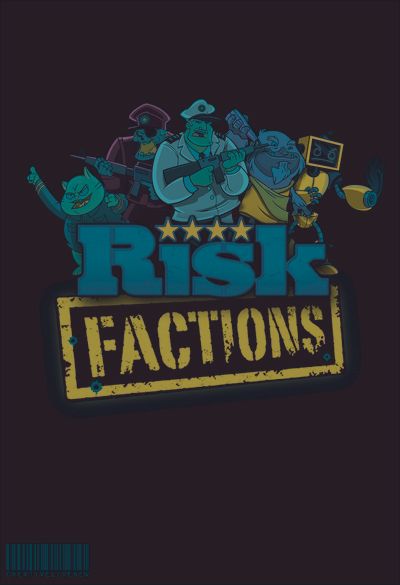 Risk Factions-RELOADED | 855 MB
Wage war with five factions, each with unique abilities, in the original game of strategy and world domination! Play with the classic rules or reign supreme with objective-based and world conquest scenarios as you command your army and take tactical gambles to win the day. Then challenge your friends in local or online multiplayer and see how you stack up on the leaderboards.
Features:
+ Play as the Human, Cat, Robot, Undead, or Yeti army!
+ Play through the campaign mode to unlock new factions
+ Play objective-based or world conquest scenarios
+ Play on new maps with dynamic terrain. Flood enemies out of territories
+ Avoid nuclear fallout, and control missile silos to gain the strategic upper hand.
+ Unleash Overkill moments based on the dice roll
+ Enjoy fun and quirky animated battles
+ New Drag and Drop Fast Battle attack
+ Unlock Achievements during game play
Developer:
Stainless Games
Publisher:
Electronic Arts
Genre:
Wargame
Download Links
Filesonic
http://www.filesonic.com/file/308424761/Risk.Factions-RELOADED.part01.rar
http://www.filesonic.com/file/308424541/Risk.Factions-RELOADED.part02.rar
http://www.filesonic.com/file/308424901/Risk.Factions-RELOADED.part03.rar
http://www.filesonic.com/file/308395734/Risk.Factions-RELOADED.part04.rar
http://www.filesonic.com/file/308393664/Risk.Factions-RELOADED.part05.rar
http://www.filesonic.com/file/308415291/Risk.Factions-RELOADED.part06.rar
http://www.filesonic.com/file/308427151/Risk.Factions-RELOADED.part08.rar
http://www.filesonic.com/file/308403071/Risk.Factions-RELOADED.part09.rar

Fileserve
http://www.fileserve.com/file/9RqRdUq/Risk.Factions-RELOADED.part01.rar
http://www.fileserve.com/file/8Atr43N/Risk.Factions-RELOADED.part02.rar
http://www.fileserve.com/file/6tEweUM/Risk.Factions-RELOADED.part03.rar
http://www.fileserve.com/file/BygYBVg/Risk.Factions-RELOADED.part04.rar
http://www.fileserve.com/file/ZeDqHH5/Risk.Factions-RELOADED.part05.rar
http://www.fileserve.com/file/dGBHhSV/Risk.Factions-RELOADED.part06.rar
http://www.fileserve.com/file/6Q9dQ5j/Risk.Factions-RELOADED.part07.rar
http://www.fileserve.com/file/eVsYere/Risk.Factions-RELOADED.part08.rar
http://www.fileserve.com/file/GNSVufY/Risk.Factions-RELOADED.part09.rar

Usershare
http://www.usershare.net/aqlh8sg0clas/Risk.Factions-RELOADED.part09.rar