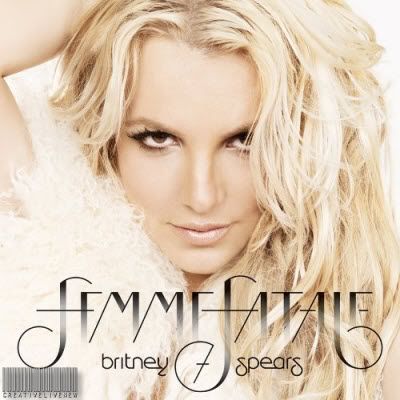 Britney Spears - Femme Fatale 2011-P2P
Genre: Pop | Label: Jive | Quality: 320 Kbps Avg / 44.1 KHz / Joint Stereo
Size: 104.4 MB
Britney Spears announces her seventh studio album is titled Femme Fatale. The iconic global superstars title Femme Fatale is a tribute to bold, empowered, confident, elusive, fun, flirty women and men. Its not a conceptual album, Spears is letting the music speak for itself. Shes worked hard on it for two years and she considers it to be her best album to date, true to where she is now personally and professionally. Femme Fatale (Jive Records) is executive produced by Max Martin and Dr. Luke. Few artists have earned the distinction of having five No.1 debut albums, and 24 Top 40 hits. She most recently set a new one-day precedent for single sales with her current No. 1 hit song, Hold It Against Me. . Jonas Åkerlaund shot the video for the song. Spears is peerless among her contemporaries. Throughout the years, Britney has consistently released hit after hit for over a decade, selling close to 70 million albums cumulatively worldwide.
Track List:
01. Till The World Ends
02. Hold It Against Me
03. Inside Out
04. I Wanna Go
05. How I Roll
06. (Drop Dead) Beauitful Featuring Sabi
07. Seal It With A Kiss
08. Big Fat Bass Featuring will.i.am
09. Trouble For Me
10. Trip To Your Hear
11. Gasoline
12. Criminal
Bonus Tracks:
13. Up N Down
14. He About To Lose Me
15. Selfish
16. Dont Keep Me Waiting
Download Links
Filesonic
http://www.filesonic.com/file/308421721/Britney.Spears-Femme.Fatale-2011-P2P.rar
http://www.filesonic.com/file/308393554/Britney.Spears-Femme.Fatale-Deluxe.Edition.Bonus.Tracks-2011.rar

Fileserve
http://www.fileserve.com/file/YHBKN6y/Britney.Spears-Femme.Fatale-2011-P2P.rar
http://www.fileserve.com/file/SpxGwcJ/Britney.Spears-Femme.Fatale-Deluxe.Edition.Bonus.Tracks-2011.rar