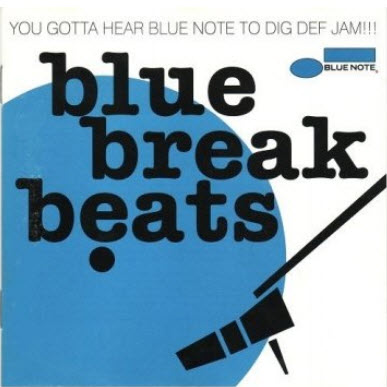 VA - Blue Break Beats (1992)
12 tracks | Genre: Jazz Funk, Jazz Rock | Release: 1992 | Label: Blue Note | MP3 320 kbps | 205 MB
Blue Note released the two-volume Blue Break Beats compilation in the early 90s. The music on Blue Break Beats dates from the late 60s and early 70s, when a large portion of Blue Note s soul-jazz artists began experimenting with funk and rock, creating dense electric fusions that concentrated on rhythm, not improvisation. None of this music has ever received much critical praise from jazz purists, but in the late 80s and early 90s, scores of hip-hop and dance DJs discovered these old records and began sampling the original tracks to use in new rap and dance songs. By the early 90s, this jazz-rap-funk fusion had become hip and profitable, which led Blue Note to assemble the Blue Break Beats compilations. All of the tracks on the two discs are from late 60s and early 70s albums, featuring multi-layered percussion, organs, and guitars. Every song on the two discs -- which are sold separately -- is hot, with a deep funky groove, and there are no dull spots on the albums. Though it s designed to appeal to fans of contemporary funk and rap, fans of rock-influenced soul-jazz will find Blue Break Beats a necessary purchase.
Tracklist:
01 Richard Groove Holmes - Grooving With Mr. G (4:
14)
02 Grant Green - Sookie, Sookie (11:
05)
03 Lou Donaldson - Who s Making Love (6:
45)
04 Donald Byrd - Weasil (9:
01)
05 Eddie Henderson - Kudu (6:
07)
06 Bobbi Humphrey - Harlem River Drive (7:
51)
07 Jimmy McGriff - Blue Juice (5:
03)
08 Grant Green - The Final Comedown (3:
20)
09 Lou Donaldson - Turtle Walk (7:
54)
10 Three Sounds - Your Love Is Too Much (2:
43)
11 Donald Byrd - Black Jack (6:
10)
12 Herbie Hancock - Olilloqui Valley (8:
26)
Download Links

Fileserve
http://www.fileserve.com/file/KXRwqGj/Blue_Break_Beats.part1.rar
http://www.fileserve.com/file/Tz7eXsr/Blue_Break_Beats.part2.rar
http://www.fileserve.com/file/nVtDsGG/Blue_Break_Beats.part3.rar

Filesonic
http://www.filesonic.com/file/146672861/Blue_Break_Beats.part1.rar
http://www.filesonic.com/file/146371361/Blue_Break_Beats.part2.rar
http://www.filesonic.com/file/145697251/Blue_Break_Beats.part3.rar


All links are interchangable. It mean you can download any part of archive from any server and can extract it without problem! PM me if links are dead, I will try to re-upload the file if I can!