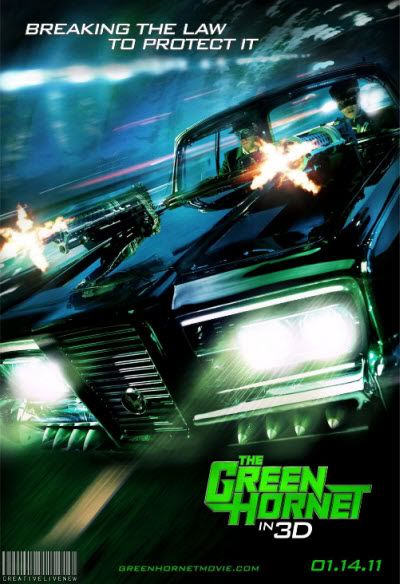 The Green Hornet (2011) R5 LiNE New Audio x264-DMZ
MPEG-4 | 917.0 MiB | 720x304 | AVC @ 879 Kbps | English | AAC LC @ 243 Kbps - 2 channels | 1h 54mn
Genre: Action | Crime | Thriller
Playboy Britt Reid (Seth Rogen) becomes the new publisher of Los Angeles The Daily Sentinel after the sudden death of his father. Britts party life is about to change when he and his driver and kung fu expert, Kato (Jay Chou), stop a robbery. With the help of Kato, Britt starts a new career of fighting crime as the masked superhero The Green Hornet.
More information at:
http://www.imdb.com/title/tt0990407/
Screenshot: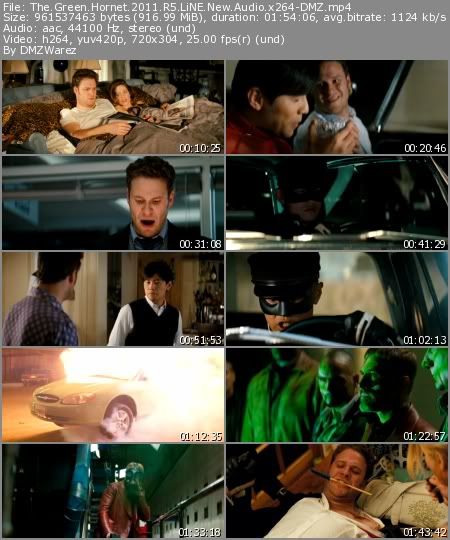 Download Links
Filesonic
http://www.filesonic.com/file/136820321/T143.Gr33n.H0rn3t.2011.R5.L1NE.N3vv.Aud10.x264-DMZ.part01.rar
http://www.filesonic.com/file/136821181/T143.Gr33n.H0rn3t.2011.R5.L1NE.N3vv.Aud10.x264-DMZ.part02.rar
http://www.filesonic.com/file/136826901/T143.Gr33n.H0rn3t.2011.R5.L1NE.N3vv.Aud10.x264-DMZ.part03.rar
http://www.filesonic.com/file/136835261/T143.Gr33n.H0rn3t.2011.R5.L1NE.N3vv.Aud10.x264-DMZ.part04.rar
http://www.filesonic.com/file/136837671/T143.Gr33n.H0rn3t.2011.R5.L1NE.N3vv.Aud10.x264-DMZ.part05.rar
http://www.filesonic.com/file/136835631/T143.Gr33n.H0rn3t.2011.R5.L1NE.N3vv.Aud10.x264-DMZ.part06.rar
http://www.filesonic.com/file/136836691/T143.Gr33n.H0rn3t.2011.R5.L1NE.N3vv.Aud10.x264-DMZ.part07.rar
http://www.filesonic.com/file/136849001/T143.Gr33n.H0rn3t.2011.R5.L1NE.N3vv.Aud10.x264-DMZ.part08.rar
http://www.filesonic.com/file/136849181/T143.Gr33n.H0rn3t.2011.R5.L1NE.N3vv.Aud10.x264-DMZ.part09.rar

Fileserve
http://www.fileserve.com/file/SWgarTF/T143.Gr33n.H0rn3t.2011.R5.L1NE.N3vv.Aud10.x264-DMZ.part01.rar
http://www.fileserve.com/file/QQfF37N/T143.Gr33n.H0rn3t.2011.R5.L1NE.N3vv.Aud10.x264-DMZ.part02.rar
http://www.fileserve.com/file/2N65f3S/T143.Gr33n.H0rn3t.2011.R5.L1NE.N3vv.Aud10.x264-DMZ.part03.rar
http://www.fileserve.com/file/sA4ww3z/T143.Gr33n.H0rn3t.2011.R5.L1NE.N3vv.Aud10.x264-DMZ.part04.rar
http://www.fileserve.com/file/tjbRaWE/T143.Gr33n.H0rn3t.2011.R5.L1NE.N3vv.Aud10.x264-DMZ.part05.rar
http://www.fileserve.com/file/BkKtVH6/T143.Gr33n.H0rn3t.2011.R5.L1NE.N3vv.Aud10.x264-DMZ.part06.rar
http://www.fileserve.com/file/jrPK3Kt/T143.Gr33n.H0rn3t.2011.R5.L1NE.N3vv.Aud10.x264-DMZ.part07.rar
http://www.fileserve.com/file/5hWXFZ2/T143.Gr33n.H0rn3t.2011.R5.L1NE.N3vv.Aud10.x264-DMZ.part08.rar
http://www.fileserve.com/file/Rt2AR6Z/T143.Gr33n.H0rn3t.2011.R5.L1NE.N3vv.Aud10.x264-DMZ.part09.rar

Usershare
http://www.usershare.net/s54jbya4iymh/T143.Gr33n.H0rn3t.2011.R5.L1NE.N3vv.Aud10.x264-DMZ.part01.rar
http://www.usershare.net/ghdr9o85qwpf/T143.Gr33n.H0rn3t.2011.R5.L1NE.N3vv.Aud10.x264-DMZ.part02.rar
http://www.usershare.net/cfjoopl65i2q/T143.Gr33n.H0rn3t.2011.R5.L1NE.N3vv.Aud10.x264-DMZ.part03.rar
http://www.usershare.net/v6gpaygy9t0m/T143.Gr33n.H0rn3t.2011.R5.L1NE.N3vv.Aud10.x264-DMZ.part04.rar
http://www.usershare.net/67ghie6v1dm4/T143.Gr33n.H0rn3t.2011.R5.L1NE.N3vv.Aud10.x264-DMZ.part05.rar
http://www.usershare.net/h4mbnumgolj7/T143.Gr33n.H0rn3t.2011.R5.L1NE.N3vv.Aud10.x264-DMZ.part06.rar
http://www.usershare.net/an3hxcoc29fj/T143.Gr33n.H0rn3t.2011.R5.L1NE.N3vv.Aud10.x264-DMZ.part07.rar
http://www.usershare.net/sdoy1l5fwmkc/T143.Gr33n.H0rn3t.2011.R5.L1NE.N3vv.Aud10.x264-DMZ.part08.rar
http://www.usershare.net/ngn0psjrqfrr/T143.Gr33n.H0rn3t.2011.R5.L1NE.N3vv.Aud10.x264-DMZ.part09.rar