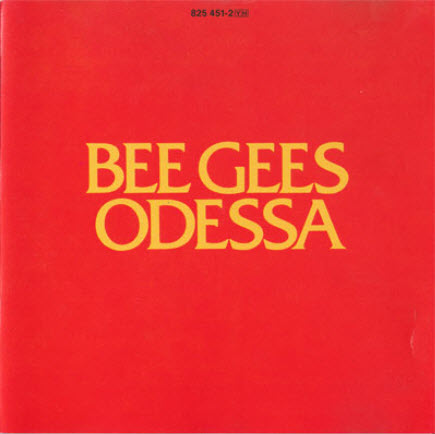 Bee Gees - Odessa (1st Press Germany) (1984)
1CD | EAC Rip | FLAC(tracks) + CUE + LOG | Full Scans included | 00:62:37 | 460 MB
Genre: Pop, Rock | Label: RSO | Release date: 1984
ODESSA stands as one of the great British pop albums of the 60s, right up alongside such tours de force as SGT. PEPPER, ODYSSEY AND ORACLE, and S.F. SORROW. In fact, while it s full of elegant baroque pop gems, ODESSA s range even extends beyond its aforementioned peers, delving over the course of its double-length into everything from Gospel to country. Songs like Melody Fair employ all the pop smarts the Gibbs earned early in their career and apply them to a much more sophisticated scope of song structure. The seven minute-plus title song is a centerpiece here, an epic account of a ship gone astray, full of changes in texture, tempo and dynamics, veering dangerously close to artsong, but (as is part of the Bee Gees magic) always staying on the right side of infectiousness.
More info:
http://www.amazon.com/Odessa-Bee-Gees/dp/B000001FE0
Tracklist:
01. Odessa [0:07:36.07]
02. You ll Never See My Face Again [0:04:19.18]
03. Black Diamond [0:03:30.70]
04. Marley Purt Drive [0:04:27.70]
05. Edison [0:03:07.27]
06. Melody Fair [0:03:50.73]
07. Suddenly [0:02:28.47]
08. Whisper, Whisper [0:03:28.08]
09. Lamplight [0:04:48.02]
10. Sound Of Love [0:03:28.45]
11. Give Your Best [0:03:29.40]
12. Seven Seas Symphony [0:04:13.05]
13. I Laugh In Your Face [0:04:11.05]
14. Never Say Never Again [0:03:27.70]
15. First Of May [0:02:50.50]
16. The British Opera [0:03:18.03]
Download Links

Hotfile
http://hotfile.com/dl/105174882/ef7741e/BG.Odes69.part1.rar.html
http://hotfile.com/dl/105174889/f052db0/BG.Odes69.part2.rar.html
http://hotfile.com/dl/105174956/fb8aa75/BG.Odes69.part3.rar.html
http://hotfile.com/dl/105174968/4ced496/BG.Odes69.part4.rar.html
http://hotfile.com/dl/105175120/bcfe787/BG.Odes69.part5.rar.html

Fileserve
http://www.fileserve.com/file/TRXedkU/BG.Odes69.part1.rar
http://www.fileserve.com/file/qmfKUEP/BG.Odes69.part2.rar
http://www.fileserve.com/file/WG7w6mM/BG.Odes69.part3.rar
http://www.fileserve.com/file/vQ7xpAs/BG.Odes69.part4.rar
http://www.fileserve.com/file/nhtSmQx/BG.Odes69.part5.rar


All links are interchangable. It mean you can download any part of archive from any server and can extract it without problem! PM me if links are dead, I will try to re-upload the file if I can!