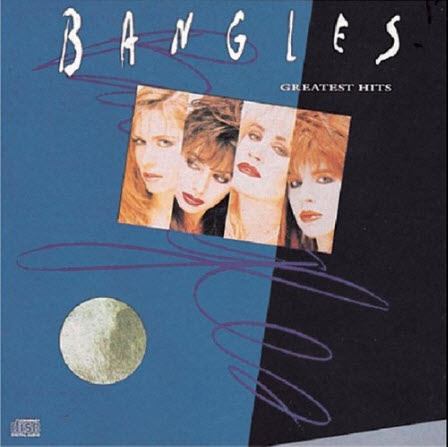 Bangles - Greatest Hits 1990
Pop | Mp3 | 320 kbps | 117 MB
Originally know as Colours, the Supersonic Bangs, and the Bangs, the Bangles sprang from L.A. s paisley underground scene in 1981. All four members sang and played their own instruments, and the group s early music paid tribute to 60s pop/rock and West Coast neo-folk. Later, they traded their garage band roots for a slick, heavily produced pop sound that turned them into one of the most successful chart groups of either gender during the 1980s.
In the beginning, the Bangles pitched their harmonized voices atop a foundation of 60s-based guitar rock, and were fond of covering songs by Big Star, the Merry Go Round and Love. Sisters Debbi and Vicki Peterson -- on drums and guitar, respectively -- founded the group alongside singer/guitarist Susanna Hoffs, with bassist Annette Zilinskas joining shortly thereafter. Looking to make a name for themselves, the scruffy girl group self-released a debut single, 1981 s Getting Out of Hand, which sounded like a lost song by the Mamas & the Papas. A loose, four-song EP on the IRS label followed, as did a contract with Columbia Records. The Bangles studio debut, All Over the Place was produced by David Kahne and released in 1984, once the band had been given an all-over cleanup. Although Zilinskas had left the group by this time (she later resurfaced with Blood on the Saddle), former Runaway Michael Steele was added in her place.
01.Hero Takes A Fall
02.Going Down To Liverpool
03.Manic Monday
04.If She Knew What She Wants
05.Walk Like An Egyptian
06.Walking Down Your Street
07.Following
08.Hazy Shade Of Winter
09.In Your Room
10.Eternal Flame
11.Be With You
12.I ll Set You Free
13.Everything I Wanted
14.Where Were You When I Needed You
Download Links

Hotfile
http://hotfile.com/dl/104227353/ccd3615/B_GH1990.part1.rar.html
http://hotfile.com/dl/104227367/a05110e/B_GH1990.part2.rar.html

Fileserve
http://www.fileserve.com/file/FB3bqmh/B_GH1990.part1.rar
http://www.fileserve.com/file/JxUu3wq/B_GH1990.part2.rar


All links are interchangable. It mean you can download any part of archive from any server and can extract it without problem! PM me if links are dead, I will try to re-upload the file if I can!