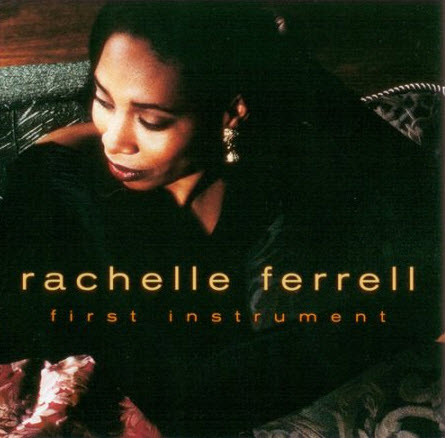 Label: Blue Note / Genre: Jazz, Vocal Jazz / Bitrate: lossless | 320kbps
Quality: FLAC (Tracks,cue,log,scans)|MP3 / Time: 56:54 min
Size: 327 mb
TRACKLIST
01. You Send Me (5:
07)
02. You Donít Know What Love Is (5:
14)
03. Bye Bye Blackbird (4:
25)
04. Prayer Dance (6:
02)
05. Inchworm (2:
21)
06. With Every Breath I Take (6:
25)
07. What Is This Thing Called Love (1:
34)
08. My Funny Valentine (7:
15)
09. Donít Waste Your Time (5:
15)
10. Extensions (4:
59)
11. Autumn Leaves (8:
17)
FIRST INSTRUMENT is Rachelle Ferrell s first album. It was released in Japan in 1990, but not made available in the U.S. until 1995.
Only once every generation or two does a talent like Rachelle Ferrell s emerge, and after a listen or two to FIRST INSTRUMENT, you ll find it hard to believe that these tapes have been bouncing around since 1990. One can only wonder why, because Ferrell s instrument and her ear for interpretation are utterly unique. And while one can easily point to influences and antecedents, when all is said and done, Rachelle Ferrell is an original.
To get an idea of how original, flip directly to cut number nine, Don t Waste Your Time. Beginning with cuica-like percussive accents over a shifting Afro-Cuban/swing pulse, Ferrell descends into her rich lower register to distance herself from a suitor s scheming and dreaming. She returns after the piano solo with elaborate horn-like arpeggios, first descending then ascending, shading her notes with expressive colorations and Coltraneish harmonic modulations, before leaping into an unearthly altissimo register for a clear whistling tone that must have Lassie doing cartwheels.
Ferrell s extraordinary stylings might suggest Sarah Vaughan s limitless top-to-bottom range ( Expressions ) and Ella Fitzgerald s swinging rhythmic virtuosity ( Bye Bye Blackbird ) to some well-travelled listeners. And like those two great stylists, Ferrell is often less concerned with the song s theatrical attributes than with its melodic contour and harmonic possibilities--as a jumping off point for her phenomenal variations. On You Send Me and a remarkable My Funny Valentine, she fuses her dramatic and melodic approaches in the service of the song, while a traditional set of blowing changes--such as Cole Porter s What Is This Thing Called Love? --is treated to an exploratory slam-dunking.
Download Links

Hotfile
http://hotfile.com/dl/90695475/85bc6f0/Rachelle_First_Instrument.part1.rar.html
http://hotfile.com/dl/90695522/d8a2c02/Rachelle_First_Instrument.part2.rar.html
http://hotfile.com/dl/90695624/da3c9f3/Rachelle_First_Instrument.part3.rar.html
http://hotfile.com/dl/90695647/21bf070/Rachelle_First_Instrument.part4.rar.html

Fileserve
http://www.fileserve.com/file/kDXSKjt/Rachelle
http://www.fileserve.com/file/dkup2s3/Rachelle
http://www.fileserve.com/file/7Hc322a/Rachelle
http://www.fileserve.com/file/zZUknsq/Rachelle


All links are interchangable. It mean you can download any part of archive from any server and can extract it without problem! PM me if links are dead, I will try to re-upload the file if I can!