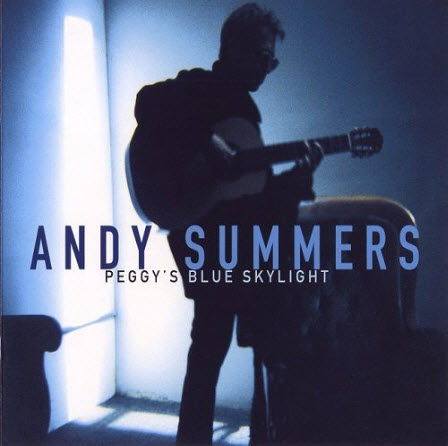 Label: R.A.R.E. Records / Genre: Jazz, Fusion
Quality: mp3 / Bitrate: 320kbps
Size: 204 mb (+5%rec)
TRACKLIST
1.Boogie stop shuffle
2.Tonight at noon
3.Reincarnation of a lovebird
4.Opus three
5.Cumbia jazz fusion
6.Remember Rockefeller at attica
7.Peggy's blue skylight
8.Weird nightmare
9.Good bye pork pie hat/where can a man find peace?
10.Free cell block F
11.Self portrait in three colours
12.Myself when I am real
BONUS TRACKS:
13.East coasting
14.Fables of faubus
15.Nodding yer head blues
PERSONNEL:
Andy Summers- guitar
Dave Carpenter- bass
Joel Taylor - drums
John NOvello- hammond B-3 organ
Randy Brecker- trumpet
Nick Ariondo- accordian
hank Roberts- cello
Geeta Bennett- vocal,Veena and tamboura
Villa-Lobos Real- percussion
Allison Wedding- vocals
Debora Harry- vocal
Brian Kilgore- percussion
Jazz Passengers :
Curtis Fowlkes-trombone;
Roy Nathanson-Alto sax
Bill Ware:
vibraphone
Rob Thomas-violin
Kronos Quartet:
David Harrington -violin
John Sherba-violin
HAnk Dutt-viola
Jennifer Culp-cello
If Andy Summers s gigs in the late 1990s fell short of expectations, Green Chimneys, his 1999 Monk tribute, showed great improvement, and the progress continues in this homage to Mingus. His line playing is still occasionally a little halting, but he has some very respectable solos on Opus 3, Cumbia Jazz Fusion, and Free Cell Block F. And there are also sterling contributions from Randy Brecker, Hank Roberts, Deborah Harry, and others. Above all, though, the album s success flows from the same arranging intelligence Summers brought to the Police 20 years ago. The old chestnut Goodbye Porkpie Hat is about the only suggestion of cliché, with a string quartet (courtesy of Kronos) arrangement of Myself showing the breadth of the leader s imagination. Fellow Policeman Sting showed an interest in jazz after leaving the service, but as this richly varied and entertaining set shows, Summers, free of the pressures of stardom, has been the one to more fully explore the music. --Mark Gilbert
Download Links
Hotfile
http://hotfile.com/dl/87735518/40569d8/2000_-_Andy_Peggys._Blue.part1.rar.html
http://hotfile.com/dl/87735634/294e988/2000_-_Andy_Peggys._Blue.part2.rar.html
Fileserve
http://www.fileserve.com/file/EXeZtq7/2000
http://www.fileserve.com/file/jYSsn9X/2000
All links are interchangable. It mean you can download any part of archive from any server and can extract it without problem! PM me if links are dead, I will try to re-upload the file if I can!