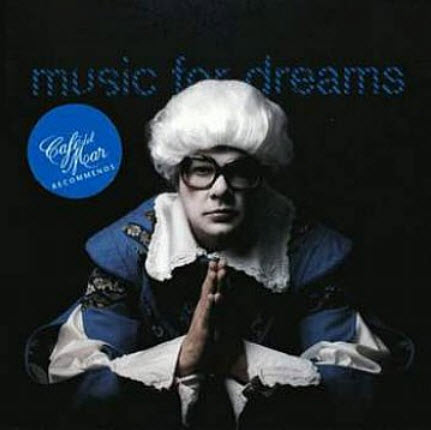 VA - Café del Mar Recommends Music For Dreams (2010)
Released time: 2010 | 13 Tracks | MP3 320kbps 44,1kHz Stereo | 172.35 MB
Genre: Lounge , Chill Out | Label: OREOLE
Tracklist :
Listings :
01. Valentin Huedo & Atfunk (CDM) - Until The Sun Goes Down
02. Kenneth Bagger - Speak My Name
03. Kenneth Bagger - And I Kept Hearing (Radio Edit)
04. Kenneth Bagger - Love Won t Leave Me Alone
05. Kenneth Bagger - Time Is Up
06. Bird - Some Boys (Valentin Huedo Remix)
07. Bird - Sweetheart
08. Bird - Wind It Up
09. Bird - Bad Connection
10. DJ Disse - Spanish Reggae
11. DJ Disse - Night At The Full Moon
12. Lulu Rouge - Bless You
13. Hess is More - Ssshhh (Album Mix)
Kenneth Bager
Kenneth first appeared in the public eye in the late '80s in his home city of Copenhagen as the organiser of the now legendary 'Coma' acid house parties (The Danish equivalent of London's 'Shroom' and 'Spectrum'). Regarded not only as a musical tastemaker, but also as a cultural trendsetter, Kenneth quickly became a go-to guy for his thoughts and ideas, as well as his musical knowledge. Fast-forward to this decade and Kenneth continues to influence many. And while his hugely popular radio show for Denmark's P3 Radio Station is no longer on the airwaves, his main focus now is producing music, promoting the Coma parties (they're still as wild as they were 20 years ago!) and running his Music For Dreams label, on which he originally released the critically acclaimed Fragments From A Space Cadet LP. In 2007 he recorded an album that re-invented chill-out and matured his sound.
Valentin Huedo
Valentin was born in Ibiza. Living in such a dynamic place he naturally grew up listening to the DJs that came to the island - Alex P, Brandon Block, DJ Pippi, Alfredo, Jon Sa Trixia and Jose Padilla being particularly strong influences. At the age of 15 Valentin started playing music for teenage disco parties in Sala Kiss and within a few years had residencies in Pacha, Space, Mao Rooms and the Blue Marlin. He started playing for Cafe del Mar when he was 20, and in 2007 he compiled Cafe del Mar's Chillhouse Volume 5. In the same year he started his weekly show on Ibiza Sonica Radio. Valentin won the 2008 and 2009 Best Ibiza Resident DJ Award and the 2008 DJ Magazine Award for Best Ibiza Resident DJ in a Lounge Bar.
DJ Disse
DJ Disse is a Danish music producer. His skin might be white, but his mind sometimes changes colour! This statement makes sense when you're listening to his album When I'm Bored, I Change Colour. The album is influenced by Banzai Republic, Rhythm and Sound and his fellow countryman and friend, Trentemøller. You might already know DJ Disse from the world's best selling lounge compilations, Buddha Bar (2008) or Hotel Costes (2007/08).
Janie Price aka Bird
Janie Price aka Bird was six years old when she first picked up a cello, and it wasn't long before she graduated from playing pub gigs to tourisng with Vanessa Mae, and playing in the mud at Glastonbury. But, in spite of a critically acclaimed album under the pseudonym 'Bird', promises of major breakthroughs and record deals didn't materialise, so Janie decided to let Bird rest a while and took a short break. A spell studying design at one of the UK's leading art colleges led to a semester spent studying in Copenhagen, Denmark. She took her cello with her and it didn't take long at all for Kenneth Bager to find her, and when he did he offered her the chance to record again and take Bird out of hibernation. Fortunately she took his advice...
Download Links

Hotfile
http://hotfile.com/dl/86852918/c9764ee/CDM-Recommends-Music-For-Dream.-2OIO.part1.rar.html
http://hotfile.com/dl/86852963/9b2460d/CDM-Recommends-Music-For-Dream.-2OIO.part2.rar.html

Fileserve
http://www.fileserve.com/file/FT5pxrc/CDM-Recommends-Music-For-Dream.-2OIO.part1.rar
http://www.fileserve.com/file/KMpfJJg/CDM-Recommends-Music-For-Dream.-2OIO.part2.rar


All links are interchangable. It mean you can download any part of archive from any server and can extract it without problem! PM me if links are dead, I will try to re-upload the file if I can!