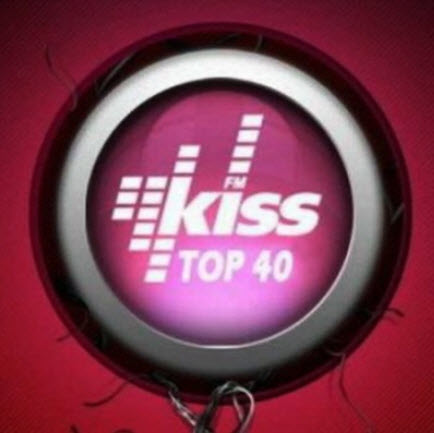 VA - Kiss FM Top 40 (November 2010)
40 tracks | Release: 01.12.2010 | MP3 320 kbps | CBR 44,1kHz | 560 MB
Genre: House, Techno, Trance
TrackList:
01.Armin Van Buuren & S Bextor - Not Giving Up (Jorn Van Deynhoven Rmx)
02.Faithless - Sun To Me (Mark Knight Remix)
03.Armin Van Buuren Paul van Dyk Paul Oakenfold - Remember Love
04.Kazantip - Intro 2010
05.Tiesto vs Diplo - C Mon
06.Dash Berlin & Solid Sessions - Janeiro (Signum Rmx)
07.Above And Beyond & Kyau And Albert - Anphonic
08.Richard Durand & Christian Burns - Right And Day
09.Moonbeam & Marrow & Dojah - Insincere
10.Tim Berg - Bromance (Avicii Arena Mix)
11.Martin Solveig & Dragonette - Hello
12.Steve Angello - Knas
13.Chemical Brothers - Swoon (Boyz Noize Summer Mix)
14.Afrojack feat Eva Simons - Take Over Control (Ian Carey Remix)
15.Marcel Woods - Tomorrow
16.Dirty South & Rudy - Phazing (Tiesto Rmx)
17.Da Fresh - Right On Time
18.Kelly Rowland - Forever And A Day (Antoine Clamaran Mix)
19.Pryda - Niton
20.Tim Berg & Norman Doray & Sebastian Drums - Tweet It
21.Gravitones - Religious (Dada Life Remix)
22.Underworld - Always Loved A Film (Michael Woods Dub Rmx)
23.David Guetta & Afrojack - Louder Than Monday (Nid Bootleg)
24.Wolfgang Gartner & Mark Knight - Conscindo
25.Mikael Weermets & Christina Skaar - Love Is
26.Axwell - Nothing But Love (Remode Mix)
27.Chris Lake & Nightriders - Love That Sound
28.Underworld & Mark Knight & D. Ramirez - Between Stars
29.Dr Kucho - Mogambos 2010
30.Sultan & Ned Shepard & Dirty Vegas - Crimson Sun (Adam K Vocal Mix)
31.Funkerman & Jay Colin - Pick Up The Bounce
32.Junior Jack - My Feeling (Incognet Rmx)
33.Round Table Knights - Stomper
34.Ellie Goulding - Salt Skin (Alex Metric Rmx)
35.Filo & Peri & Audrey Gallagher - This Night
36.Anthony Ross & Yan Lhert - Just Passing Through (Thomas Penton Rmx)
37.Avicii - Malo (Adrian Lux & Flores Rmx)
38.Michael Woods - Nitro
39.Round Table Knights - Belly Dance
40.Tom Novy & Lima - Now Or Never (Yves Murasca Utopia Mix)
Total Time: 3:29:11
Download Links

Hotfile
http://hotfile.com/dl/86855535/1a18acb/KissFMNov2010.part1.rar.html
http://hotfile.com/dl/86855648/a91b19c/KissFMNov2010.part2.rar.html
http://hotfile.com/dl/86855685/d8d7875/KissFMNov2010.part3.rar.html
http://hotfile.com/dl/86855782/23eae12/KissFMNov2010.part4.rar.html
http://hotfile.com/dl/86855839/67ad908/KissFMNov2010.part5.rar.html
http://hotfile.com/dl/86855950/9724475/KissFMNov2010.part6.rar.html

Fileserve
http://www.fileserve.com/file/HzkbUrR/KissFMNov2010.part1.rar
http://www.fileserve.com/file/eydx7vN/KissFMNov2010.part2.rar
http://www.fileserve.com/file/dkBpUS7/KissFMNov2010.part3.rar
http://www.fileserve.com/file/qeakm8V/KissFMNov2010.part4.rar
http://www.fileserve.com/file/SJce7C9/KissFMNov2010.part5.rar
http://www.fileserve.com/file/mwYNMSZ/KissFMNov2010.part6.rar


All links are interchangable. It mean you can download any part of archive from any server and can extract it without problem! PM me if links are dead, I will try to re-upload the file if I can!