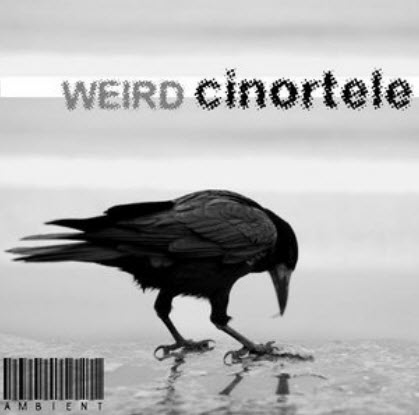 MP3 320 kbps VBR avg | Ambient Dark Psychedelic | 19 Tracks | 1 CD | 195 MB
VA Weird By Cinortele Ambient 2010
Dark Ambient genus of highly engaging music lovers of experimental evolution of electronics, using new technologies for their creation and
with dark themes, the dense and enigmatic dark ambient sounds like a good nightmare, mixed the rhythms of black metal industrial rock and electronic synthesizers,
this album shows his hand psycodélico moments with truly immersive and awful symphonies once obscure and very progressive relachantes that lead the mind to
create worlds twisted and compelling
Track Listing
Disc:
1
01.Chaos Theory - Aliens Speaks
02.Cinortele - Endless Forest
03.Electrypnose - Cordial Family
04.Electrypnose - This Is The Begining
05.Lulaby & Goodnight - Rotciv Latipshoh
06.Medwyn Goodall - Zulu
07.Menog - We Ask Better Questions
08.Narcosis - Exploding Madness
09.PainForged - Vereinsamt
10.Psy Horror Noize - Noize Horror
11.Scorb - The Aquarium
12.Silent Enemy - Mandragora
13.Stephen Kings - Children Of The corn
14.Stranger - Intro
15.Veil Of Darkness - Pale Shadow Of The Undead
16.Aghast - Totentanz
17.cyclotimia - Same Place
18.Utopia - Damned Forest
19.Utopia - Life Without Destination
Download Links

Hotfile
http://hotfile.com/dl/86857185/be191c2/VA_Weird_By.Cinortele.part1.rar.html
http://hotfile.com/dl/86857211/240881f/VA_Weird_By.Cinortele.part2.rar.html

Fileserve
http://www.fileserve.com/file/cKBXMmn/VA_Weird_By.Cinortele.part1.rar
http://www.fileserve.com/file/WcHrg8A/VA_Weird_By.Cinortele.part2.rar


All links are interchangable. It mean you can download any part of archive from any server and can extract it without problem! PM me if links are dead, I will try to re-upload the file if I can!