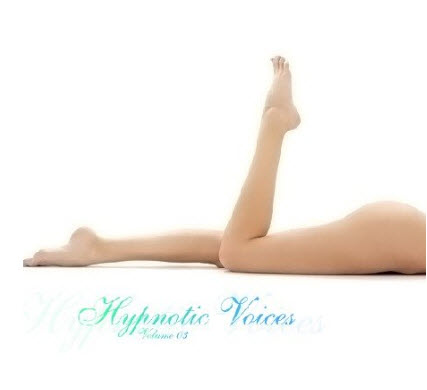 VA - Hypnotic Voices Volume 03 (2010)
MP3 320 Kbps CBR | Release: 13.12.2010 | tracks: 25 | 401Mb
Genre: Vocal Trance
Track List:
001. Tenishia feat. Tiff Lacey - Burning From The Inside (Original mix)
002. Andy Duguid feat. Donna & Anthony - My Number (Laurent Delkiet Remix)
003. Cosmic Gate - Seize The Day (1Touch Remix)
004. Dido - Everything To Lose (Armin van Buuren Remix)
005. Gareth Emery feat. Lucy Saunders - Sanctuary (Club Mix)
006. Luke Terry feat. Kerry Leva - Arpora (John O Callaghan Remix)
007. Maor Levi feat. Ashley Tomberlin - Chasing Love
008. Pedro del Mar feat. Ridgewalkers - Tears Of The Dragon (Pedro Del Mar s Analog Mix)
009. Sunny Lax - Mique (7 Skies & Static Blue Remix)
010. Tucandeo Presents Storyline feat. Anthya - Crystal Sky (the Flyers. Mike Sonar Remix Edit)
011. Tritonal feat. Cristina Soto - Hands To Hold Me (Temple One Remix)
012. Beat Service feat. Emma Lock - Cut And Run (Ralphie B s Cutting Edge Mix)
013. Charlie Dee - Have It All (Tiesto remix)
014. Matt Cerf vs. Eric Meza feat. Jaren - With Me (Lexwood dub mix)
015. Roger Shah & Tenishia feat. Lorilee - Catch A Cloud (Roger Shah Mix)
016. Sash & Jessy - All Is Love (4 Strings Remix)
017. Stoneface & Terminal feat. Susana - Sunrise
018. Zippora - Lotus Eater (Ron Van Der Beuken Remix)
019. Deal - Shine (Dankann & Antillas Remix)
020. Steve Brian feat. Britty - Salida Del Sol (Original Mix)
021. Shogun feat. Emma Lock - Save Me (Stoneface & Terminal Vocal Mix)
022. Mark Sherr - Fractured 2010 (Outburst Mix)
023. Josh Gabriel pres. Winter Kills - My Friend (Original Mix)
024. Mischa Daniels feat. J-Son - Where You Wanna Go (Nicky Romero remix)
025. Armin van Buuren feat. Sharon - In And Out Of Love (Chicane Remix)
Download Links

Hotfile
http://hotfile.com/dl/85691570/b48aa32/Hypnotic_Voices_Volume.03.part1.rar.html
http://hotfile.com/dl/85691606/08e4741/Hypnotic_Voices_Volume.03.part2.rar.html
http://hotfile.com/dl/85691747/1dceaaf/Hypnotic_Voices_Volume.03.part3.rar.html
http://hotfile.com/dl/85691840/6b85ead/Hypnotic_Voices_Volume.03.part4.rar.html
http://hotfile.com/dl/85691960/e1c1f41/Hypnotic_Voices_Volume.03.part5.rar.html

Fileserve
http://www.fileserve.com/file/7CBkzXk/Hypnotic_Voices_Volume.03.part1.rar
http://www.fileserve.com/file/8WKPfsd/Hypnotic_Voices_Volume.03.part2.rar
http://www.fileserve.com/file/DuTW2rz/Hypnotic_Voices_Volume.03.part3.rar
http://www.fileserve.com/file/MfSjk5S/Hypnotic_Voices_Volume.03.part4.rar
http://www.fileserve.com/file/kFNG2zw/Hypnotic_Voices_Volume.03.part5.rar


All links are interchangable. It mean you can download any part of archive from any server and can extract it without problem! PM me if links are dead, I will try to re-upload the file if I can!