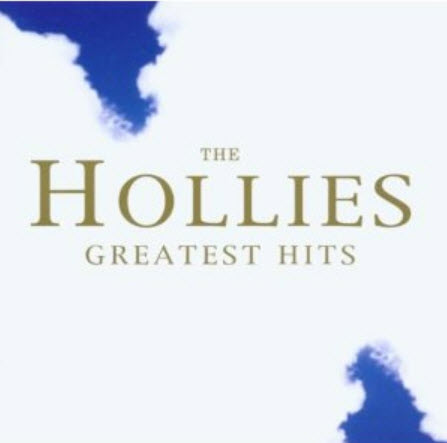 The Hollies - Greatest Hits (2003)
Format: Mp3 | Bit Rate: 320 kbps | Release Date: Febuary 2003 | Label: EMI | Size: 358 MB
Genre: Rock
The Hollies are an English rock group, formed in Manchester in the early 1960s, though most of the band members are from throughout East Lancashire. Known for their distinctive vocal harmony style, they became one of the leadinggroups of the era. They enjoyed considerable popularity in many countries, although they did not achieve major US chart success until 1966. Along with The Rolling Stones and The Searchers, they are one of the fewpop groups of the early 1960s that have never officially broken up and that continue to record and perform. The Hollies were inducted to the Rock and Roll Hall of Fame in 2010.
Formed:
1962 Manchester, England
Members:
Tony Hicks
Bobby Elliott
Ray Stiles
Steve Lauri
Ian Parker
Peter Howarth
Past Members:
Graham Nash
Allan Clarke
Denis Haines
Terry Sylvester
Eric Haydock
Allen Coates
Vic Steele
Don Rathbone
Bernie Calvert
Mikael Rickfors
Carl Wayne
One of the best and most commercially successful pop/rock acts of theInvasion, when the Hollies began recording in 1963, they relied heavily upon the R&B/early rock & roll covers that provided the staple diet for countlessbands of the time. They quickly developed a more distinctive style of three-part harmonies (heavily influenced by the Everly Brothers), ringing guitars, and hook-happy material, penned by both outside writers (especially Graham Gouldman) and themselves, eventually composing most of their repertoire on their own. The best early Hollies records evoke an infectious, melodic cheer similar to that of the early Beatles, although the Hollies were neither their class (not an insult:
nobody else was) nor demonstrated a similar capacity for artistic growth. They tried, though, easing into somewhat more sophisticated folk-rock and mildly psychedelic sounds as the decade wore on, especially on their albums (which contain quite a few overlooked highlights).
CD 1
1. I m Alive
2. Sorry Suzanne
3. Here I Go Again
4. On A Carousel
5. King Midas In Reverse
6. Look Through Any Window
7. Blowin In The Wind (Nash Version)
8. The Air That I Breathe
9. Pay You Back With Interest
10.I ve Got A Way Of My Own
11.Stay
12.The Very Last Day
13.We re Through
14.Carrie Anne
15.Magic Woman Touch
16.I m Down
17.Gasoline Alley Bred
18.I Can t Let Go
19.Sandy (4Th Of July, Asbury Park)
20.Long Cool Woman (In A Black Dress)
21.Stop Stop Stop
22.If I Needed Someone
23.Dear Eloise
24.Long Dark Road
25.I Can t Tell The Bottom From The Top
Notwithstanding the entirely acceptable omission of 1981 s rather desperate Stars-on-45-style retro-medley Holliedaze, this rather definitive Greatest Hits collection contains every single Hollies song that ever tickled the mass fancy of record buyers anywhere in the world, ever. Even the sleeve notes dispense with the scantest of biographical detail to present a veritable almanac of impressive global chart statistics, including mentions of #1 singles in Sweden, Australia, New Zealand, Malaysia, Holland, South Africa, Singapore, Ireland, and Switzerland, as well as the UK. Of course, the Hollies were nothing if not adaptable. The grinning beat pop and pap pap she waddy wops of Stay through to the folky overtures of I ve Got a Way of My Own (like an estrogen-free version of the Mamas and the Papas) were obviously marvelous and yet entirely generic responses to the overriding cultural dominance of the Beatles and Bob Dylan. But much the same thing can be said for the majority of their peers.
Still, the 1960s were a golden age for the Hollies and to hear the Graham Gouldman-penned Bus Stop , Carrie Anne (part Kinks, part Beach Boys, part calypso), or the sweet-shop bubblegum of Jennifer Eccles is to be reacquainted with a sunny lost world of short skirts, Mini Coopers, and policemen on bicycles. Even the knee-jerk cod-psychedelia of King Midas in Reverse --a full-on trumpets-blaring, cello-charging microcosm of Revolver and Sgt. Pepper-isms--deserves revisionist plaudits. There is one newly recorded track on the album (featuring Allan Clarke s replacement, the former Move vocalist Carl Wayne) called How Do I Survive . Regrettably, it s a disco-cum-AOR rock thing that sounds like the result of an unfortunate liaison between James Ingram and Foreigner. Still, when faced with the spine-tingling, classic gold timelessness of He Ain t Heavy, He s My Brother and The Air That I Breathe, it would matter not one jot if the bonus track was a three-part harmony rendition of a page out of the telephone directory.
CD 2
1. He Ain t Heavy, He s My Brother
2. Bus Stop
3. Jennifer Eccles
4. The Day That Curly Billy Shot Down Crazy Sam Mcgee
5. Too Young To Be Married
6. Listen To Me
7. Just One Look
8. Searchin
9. (Ain t That) Just Like Me
10.Yes I Will
11.What s Wrong With The Way I Live
12.Lonely Hobo Lullaby
13.Daddy Don t Mind
14.The Baby
15.Hey Willy
16.Son Of A Rotten Gambler
17.Write On
18.Star
19.Boulder To Birmingham
20.Soldier s Song
21.The Woman I Love
22.How Do I Survive (Bonus Track)
Enjoy!
Download Links

Hotfile
http://hotfile.com/dl/85290722/0d2d628/TheHollies.GreatestHits.part1.rar.html
http://hotfile.com/dl/85290826/7e03352/TheHollies.GreatestHits.part2.rar.html
http://hotfile.com/dl/85290911/affefcf/TheHollies.GreatestHits.part3.rar.html
http://hotfile.com/dl/85291088/afab475/TheHollies.GreatestHits.part4.rar.html

Fileserve
http://www.fileserve.com/file/2G5Fkny/TheHollies.GreatestHits.part1.rar
http://www.fileserve.com/file/hXSJgCg/TheHollies.GreatestHits.part2.rar
http://www.fileserve.com/file/5fdnB6P/TheHollies.GreatestHits.part3.rar
http://www.fileserve.com/file/RCZXBqW/TheHollies.GreatestHits.part4.rar


All links are interchangable. It mean you can download any part of archive from any server and can extract it without problem! PM me if links are dead, I will try to re-upload the file if I can!