-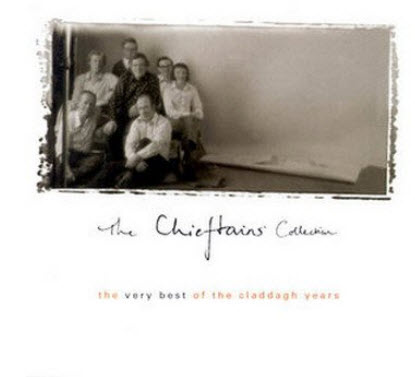 The Chieftains - The Chieftains Collection: The Very Best of the Claddagh Years (1999)
XLD Rip | 12 tracks | FLAC - Log - Cue | Release: 1999 | 238 MB
Genre: Celtic / Irish Folk | HF +FS
Before they signed to Columbia and became an international sensation (and long before they ever recorded a concert album in China or collaborated with Tom Jones or Luciano Pavarotti), the Chieftains recorded several albums for Ireland s respected Claddagh label. The Chieftains Collection:
The Very Best of the Claddagh Years features 12 tracks from that period, and although the material is more strictly traditional and the playing a bit more conservative than it has become since, the group s taste for intricate arrangements is already apparent.
Tracklist:
01. The March of the King of Laois (3:
04)
02. The Misical Priest / The Queen of May (3:
39)
03. An Páistín Fionn (The Fair Child) / Mrs. Cotty s Reel / The Mountain Top (4:
13)
04. Tabhair Dom Do Lámh (Give Me Your Hand) (2:
39)
05. The Morning Dew (3:
32)
06. Bean an Fhir Rua (The Red-haired Man s Wife) (2:
51)
07. John Kelly s Slide / Merrily Kiss the Quaker / Denis Murphy s Slide (3:
27)
08. Mná Na hÉireann (3:
32)
09. The Walls of Liscaroll (2:
44)
10. Sonny s Maszurka / Tommy Hunt s Jig (3:
12)
11. Samhradh, Samhradh (Summertime, Summertime) (4:
07)
12. Seóirse Brabston (George Brabazon) (3:
27)
Credits:
Derek Bell - Harp, Tiompan
David Fallon - Bodhran
Martin Fay - Fiddle
Dave Kavanagh - Executive Producer
Seán Keane - Fiddle
Peadar Mercier - Bodhran
Paddy Moloney - Arranger, Producer, Tin Whistle, Uillean Pipes
Sean Potts - Tin Whistle
Michael Tubridy - Concertina, Flute, Tin Whistle
Download Links

Hotfile
http://hotfile.com/dl/85039006/bd87188/the_very_best_of_the_claddagh._years.part1.rar.html
http://hotfile.com/dl/85039040/2db82e6/the_very_best_of_the_claddagh._years.part2.rar.html
http://hotfile.com/dl/85039173/a6a4c4e/the_very_best_of_the_claddagh._years.part3.rar.html

Fileserve
http://www.fileserve.com/file/T6jdc2M/the
http://www.fileserve.com/file/8bJN9qD/the
http://www.fileserve.com/file/W2stu7n/the


All links are interchangable. It mean you can download any part of archive from any server and can extract it without problem! PM me if links are dead, I will try to re-upload the file if I can!