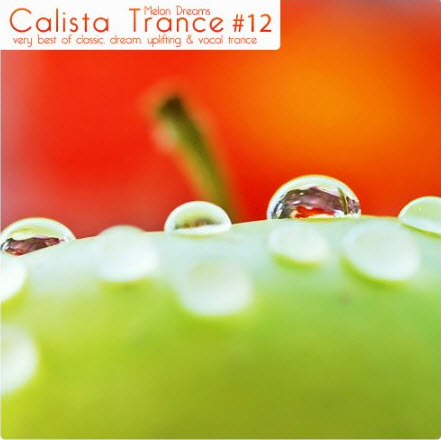 VA - Calista Trance #12 (2010)
Trance | 1CD | MP3 320 kbps | 372 MB
Track list:
01. Martin Roth feat. DJ Tatana - Spring Breeze (Martin Roth Summer Style Remix)
02. Perpetuous Dreamer - Future Funland (Astura Remix)
03. Above & Beyond - Anjunabeach (Nitrous Oxide Remix)
04. Dash Berlin - Till The Sky Falls Down (Vocal Mix)
05. John O Callaghan feat. Josie - Out Of Nowhere (Stoneface & Terminal Vocal Remix)
06. Starecase - Faith (Loafer Club Mix)
07. Deepsky ft. Jes Brieden vs. Yilmaz Altanhan - Ghost Vs. Eighties (Avb Mashup Xdreconstruction)
08. Ambrosial - Sunshift (Arthur Schmidt Remix)
09. Atlantis vs. Avatar ft. Miriam Stockley - Fiji (Original Mix)
10. Jose Amnesia feat. Jennifer Rene - Louder
11. Way Out West - Mindcircus (Gabriel & Dresden Remix)
12. Armin van Buuren - Serenity (Tribal Feel Mix)
13. The Thrillseekers feat. Fisher - The Last Time (Breakfast s Cultured Remix)
14. Mike Koglin vs. Pos - Autumn (Original Mix)
15. First State ft. Anita Kelsey - Falling
16. Oceanlab - Clear Blue Water (Above & Beyond Instrumental Mix)
17. Sara Jorge - Beautiful World (Solasso End Of Set Club Mix)
18. Push - Strange World
19. Tom Cloud - Mercury Room
20. Temple One - Sahara Nights (Steve Brain Remix)
Download Links

Hotfile
http://hotfile.com/dl/82077539/ba0561c/Calista_Trance.12.part1.rar.html
http://hotfile.com/dl/82077628/05d05ec/Calista_Trance.12.part2.rar.html
http://hotfile.com/dl/82077740/21723b6/Calista_Trance.12.part3.rar.html
http://hotfile.com/dl/82077926/dabf663/Calista_Trance.12.part4.rar.html

Fileserve
http://www.fileserve.com/file/58qgp6g/Calista_Trance.12.part1.rar
http://www.fileserve.com/file/TnWafkE/Calista_Trance.12.part2.rar
http://www.fileserve.com/file/Ghk2TRm/Calista_Trance.12.part3.rar
http://www.fileserve.com/file/KEMcmau/Calista_Trance.12.part4.rar


All links are interchangable. It mean you can download any part of archive from any server and can extract it without problem! PM me if links are dead, I will try to re-upload the file if I can!