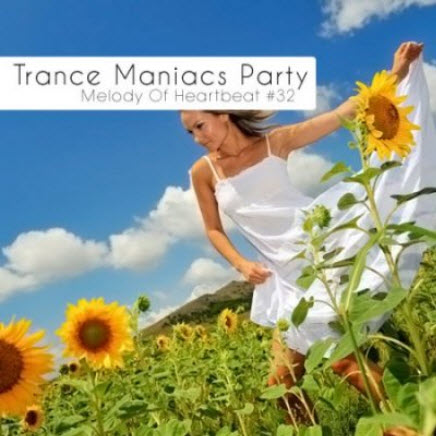 VA - Trance Maniacs Party: Melody Of Heartbeat #32 (2010)
28 tracks | Release: 12.11.2010 | MP3 320 kbps | CBR 44,1kHz | 493 MB
Genre: Vocal Trance
Tracklist:
001. Steve Kaetzel feat. Brianna Hol - So Alone (Extended Mix)
002. Andy Duguid feat. Leah - Miracle Moments
003. Armin van Buuren vs. Sophie Ellis-Bextor - Not Giving Up On Love (Armin van Buuren Remix)
004. CrossRyders feat. Three Faces - One Another (Original Mix)
005. Kyau & Albert - Painkillers (Stoneface & Terminal Remix)
006. Vadim Soloviev feat. Nadja - New Life (Original Mix)
007. Zoo Brazil feat. Rasmus Kellerman - There Is Hope
008. Temple One feat. Hannah Ray - Autumn Leaves (Estiva Remix)
009. Agulo feat. David Berkeley - Fire Sign (Will Holland Remix)
010. Cosmic Gate - Should ve Known (Original Mix)
011. George Acosta feat. Fisher - Love Rain Down (First State Remix)
012. Pedro del Mar feat. Ridgewalkers - Tears Of The Dragon (Pedro Del Mar s Analog Mix)
013. Ross Anderson & Shaun Gregory - Foundation (Maor Levi Weekend Mix)
014. Tucandeo pres. Storyline feat. Anthya - Crystal Sky (The Flyers & Mike Sonar Remix)
015. Tritonal feat. Cristina Soto - Hands To Hold Me (Temple One Remix)
016. Klauss Goulart feat. Matt Johnson - Fallen (Everson K Remix)
017. DNS Project feat. Johanna - Timestep (Andy Blueman Vocal Mix)
018. Super8 & Tab feat. Jan Burton - Mercy (7 Skies Remix)
019. Beat Service feat. Emma Lock - Cut And Run (Ralphie B s Cutting Edge Mix)
020. Gareth Emery feat. Lucy Saunders - Sanctuary (Club Mix)
021. Zoe feat. Easton - Through Loving You (Vocal Club Mix)
022. Myon & Shane 54 feat. Labworks - Ibiza Sunrise (Classic mix)
023. Shogun feat. Emma Lock - Imprisoned
024. C-Systems feat. Van Dresen - Embrace
025. Luke Terry feat. Kerry Leva - Arpora (John O Callaghan remix)
026. Mark Sherr - Fractured 2010 (Outburst Mix)
027. Mischa Daniels feat. J-Son - Where You Wanna Go (Nicky Romero remix)
028. Chris Reece & Nadia Ali - The Notice (StoneBridge Summer Float)
Download Links

Hotfile
http://hotfile.com/dl/81609198/f6f393c/MelodyHeartbeat32.part1.rar.html
http://hotfile.com/dl/81609242/065f282/MelodyHeartbeat32.part2.rar.html
http://hotfile.com/dl/81609350/925fa52/MelodyHeartbeat32.part3.rar.html
http://hotfile.com/dl/81609435/85c3c21/MelodyHeartbeat32.part4.rar.html
http://hotfile.com/dl/81609464/e4a981a/MelodyHeartbeat32.part5.rar.html

Fileserve
http://www.fileserve.com/file/dFteRZa/MelodyHeartbeat32.part1.rar
http://www.fileserve.com/file/Kf493mU/MelodyHeartbeat32.part2.rar
http://www.fileserve.com/file/wSKz8GA/MelodyHeartbeat32.part3.rar
http://www.fileserve.com/file/epVHExt/MelodyHeartbeat32.part4.rar
http://www.fileserve.com/file/vP6QSkr/MelodyHeartbeat32.part5.rar


All links are interchangable. It mean you can download any part of archive from any server and can extract it without problem! PM me if links are dead, I will try to re-upload the file if I can!