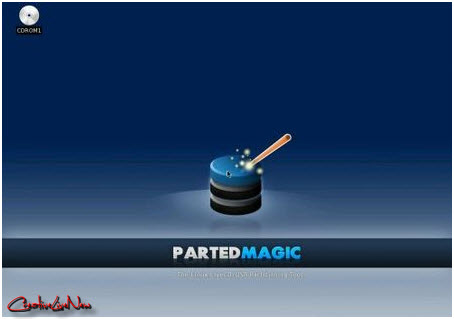 Parted Magic 5.0 Final iSO + USB | 198 MB
Parted Magic a package of utilities for working with hard disk partitions based on the boot CD Linux. Allows you to perform various operations on the partitions and supports a large number of file systems.
The structure of Parted Magic includes the following programs:
GParted partition editor;
Partition Image a tool for working with disk images;
TestDisk Tool for restoring boot records;
Fdisk, sfdisk partition table editors;
Dosfstools utility for creating and verifying the integrity of the partition FAT;
Ntfsprogs tools for working with partitions NTFS.
All of the Parted Magic includes 70 different tools to check the status of drives, monitor, copy, archive data. Supported file systems are ext2, ext3, ext4, fat16, fat32, hfs, hfs +, jfs, linux swap, ntfs, xfs, reiserfs, reiser4. Download Parted Magic can be done with CD, USB drive or network.
The Parted Magic OS employs core programs of GParted and Parted to handle partitioning tasks with ease, while featuring other useful programs (eg Clonezilla, Partimage, TestDisk, Truecrypt, G4L, SuperGrubDisk, ddrescue, etc ...) and an excellent set of documentation to benefit the user. An extensive collection of file system tools are also included, as Parted Magic supports the following: ext2, ext3, ext4, fat16, fat32, hfs, hfs +, jfs, linux swap, ntfs, reiserfs, reiser4, and xfs.
Parted Magic requires at least a i586 processor and 256MB of RAM to operate or 128MB in Live mode.
Features:
Format internal and external hard drives.
Move, copy, create, delete, expand & shrink hard drive partitions.
Clone your hard drive, to create a full backup.
Test hard drives for impending failure.
Test memory for bad sectors.
Benchmark your computer for a performace rating.
Securely erase your entire hard drive, wiping it clean from all data.
Gives access to non booting systems allowing you to rescue important data.
Runs from the CD, no install required.
Language: English
OS: Windows XP/2003/Vista/7
Download Links


Hotfile

http://hotfile.com/dl/54713106/28aa025/Parted_Magic_5_0_DMZ.part1.rar.html

http://hotfile.com/dl/54713649/d433f93/Parted_Magic_5_0_DMZ.part2.rar.html