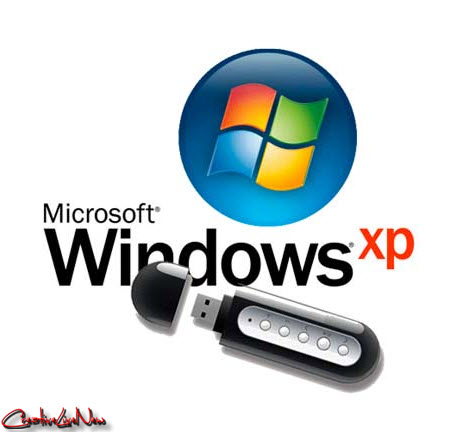 Windows XP USB Flash Edition SP3 2010 (ISO) | 293 MB
This is the USB version. This version will allow you to install it off of a Flash Drive, Thumb Drive, USB Drive, Memory Cards, Portable HD s, Etc...
I have included a tool to help you do this. (WinSetupFromUSB_0 2 3.exe) If you have your own way or own program, then you don t have to use the one I included.
Original Size: 595 MB
New Size: 277 MB (Difference of 318 MB)
(This is the Size of the ISO)
This supports ALL Languages and ALL Keyboard Layouts.
This is a FULL Install. You CANNOT Upgrade from previous versions of Windows.
There is no validation required. This PASSES WGA. This works 100 with Windows Update.
I have included the CD Key already in the install process. This means at no point will you have to enter it.
Some people using Macs or Virtual Machines might need the serial. See Serial.txt if you do need it.
Serial.txt is located in the download folder and in a folder on the disc/iso.
This is has been tested numerous times with no errors.
This has minimalist Internet Explorer 6. (Use It To Download Firefox, Opera, Safari, Chrome, Etc)
This is the x86 version (32Bit).
...
The Following has been Removed From This OS...
Applications:
Briefcase
Games
Internet Games
Pinball
Screensavers
Drivers:
Asynchronous Transfer Mode (ATM)
Display Adapters...
Hardware Support:
ATM Support
Brother Devices..
Multimedia:
AOL ART Image Format Support
Images and Backgrounds
Intel Indeo codecs...
Network:
Client for Netware Networks
Communication tools
Comtrol Test Terminal Program
Connection Manager...
Operating System Options:
NET Framework
Blaster/Nachi removal tool
Color Schemes
Desktop Cleanup Wizard...
Services:
Application Layer Gateway
Error Reporting...
Patches:
TCP/IP Half Open Connections = 1000 (Default 10)
UXTheme Patch (Allows Unsigned Themes to be applied to XP)
Windows System File Checker Disabled (SFC)
Tweaks:
Boot and Shutdown Auto End tasks immediately
Boot and Shutdown Auto Kill hung applications immediately...
...
Sata and Raid Drivers Added:
Intel ICH7R/M, ICH8R/M, ICH9R/M or ICH10R/D S ATA AHCI and RAID Controllers
Intel ICH8/ICH9 S ATA AHCI Controllers
Intel ICH6M S ATA AHCI Controllers...
Additional Features:
VLK Serial Number
Firewall Disabled (Can be re enabled)
System Restore Service Disabled (Can be re enabled)
Automatic Updates Disabled (Can be re enabled)
Default Theme Set on Classic (Can Change to Luna Which is Still Included)
Install Notes:
1. Unrar the Archive(s) using WinRAR or 7Zip. This will produce an ISO file.
2. Burn the ISO using a program such as IMGBurn, Nero, Alcohol 120, Blindwrite, ect... (Burn at a slow Speed to ensure no errors, 1x 4x)
3. Change Bios Priority settings so it boots from the CD ROM Drive First. (You may be able to skip this step)
4. Insert Disc and Reboot PC, Follow the on screen prompts and enjoy.
Notes:
If you are getting errors while copying files. It s your CD, not the release. Try burning it to different brand of cd/media and try burning at the slowest speed possible.
I just tested this in VMWare and it works flawless. You should get between 16 19 Processes and under 100mb of ram usage when using the computer initially. Everything you install/use will obviously increase this, however its the leanest XP Copy around.
Download Links


Hotfile

http://hotfile.com/dl/54514845/2ee8e12/Micro_PE_CD.USB_DMZ.part1.rar.html

http://hotfile.com/dl/54514671/43e2daa/Micro_PE_CD.USB_DMZ.part2.rar.html