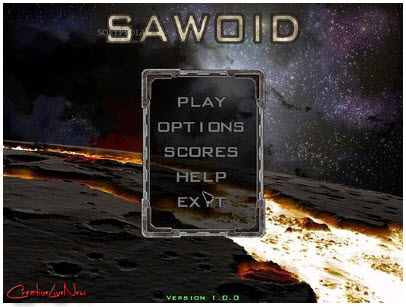 Sawoid v1.0 Portable | 10 MB

Release: 2010 | PC | Windows | English

Developer: Media Contact LLC | Genre: Arcade
Sawoid is a brickbreaking game with startling futuristic 3D images. You are volunteer assigned to the VIOLATOR ship. Your objective is to conduct a raid into enemy territory and destroy the troop supplies. For this particular long term mission away from the supply ship, the scientists have developed Sawoid, a totally new type of armament not requiring reammunitioning! Nothing can stand the wrecking Sawoid. Lasers, robots against super destructive saw. Your mission is simple, take out all the laser shooting robots, break all the bricks and collect all the powerups. However, there is one shortcoming, Sawoid is hard to control! Good luck, private!
System Requirements:
* OS: Windows 2000/XP/Vista
* CPU: 600MHz of faster
* RAM: 128 MB