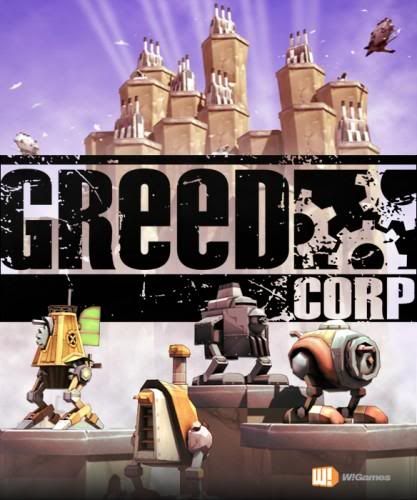 Greed Corp v1.0 MAC OSX-P2P
PC Game | Developer/Publisher: W!Games | 107MB
Genre: Strategy, Turn-Based
Why share when you can have it all? Greed Corp is an online multiplayer strategy game in which you battle for dominance over a world once rich in resources. In order to prevail, you must exhaust all remaining resources to build an army, and use the depleted collapsing terrain to your advantage. An extensive campaign mode and multiple unlockables prepare you to take the battle online. Players can join the fight as one of four factions: The Empire, the Cartel, the Pirates or the Freemen. Each having their own reason for engaging in the conflict, each believing they are right. While mining facilities consume and destroy the lands, the gathered resources are used to create cannons, walkers and carriers: war machines to conquer the evermore valuable lands ahead. Once, lands of milk and honey, filled with opportunity. Lands that gave birth to greed.
Download Links

Wupload
http://www.wupload.com/file/2034841072/Greed.Corp.v1.0.MAC.OSX-P2P.zip


Filesonic
http://www.filesonic.com/file/3238134034/Greed.Corp.v1.0.MAC.OSX-P2P.zip


Filejungle
http://www.filejungle.com/f/DuZkYx/Greed.Corp.v1.0.MAC.OSX-P2P.zip